Websites of interest
Websites that you may be interested in visiting [listed in alphabetical order, after our own UCC links].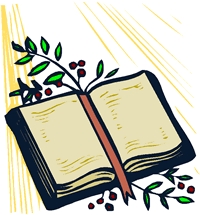 UCC United Church of Christ
Maine UCC Maine Conference of the United Church of Christ
The Contemplative Society "..an inclusive non-profit association that encourages a deepening of contemplative prayer based in the Christian Wisdom tradition while also welcoming and being supportive of other meditation traditions."
Darkwood Brew: "Ancient Mystical Christian teleVision" Led by Rev. Eric Elnes, Ph.D., "a groundbreaking interactive web television program and spiritual gathering that explores progressive/ emerging Christian faith and values....Christian practice for the emerging faith of our world today."
Give Us This Day published by Liturgical Press for the Catholic Church. "...continues to sustain our original mission of proclaiming the Good News of Jesus Christ. We are truly committed to providing religious and spiritual resources of the highest relevance and quality to the Christian community."
Gratefulness.org A Network for Grateful Living "...provides education and support for the practice of grateful living as a global ethic."
Journey with Jesus A weekly webzine for the global church, 230 countries served. " Our mission vision is characterized by six values—biblical fidelity, cultural relevance, critical inquiry, pastoral sensitivity, global awareness, and ecumenical generosity."
Monasteries of the Heart "Monasteries of the Heart is a monastery "without walls" — it unites individuals and groups by Benedictine values, not necessarily geographic location. Launched in 2011 as an outreach of the Benedictine Sisters of Erie, in conjunction with the publication of the movement's basic text, The Monastery of the Heart: An Invitation to a Meaningful Life by Erie Benedictine Joan Chittister.
Nadia Bolz-Weber Nadia Bolz-Weber is the founding pastor of House for All Sinners and Saints, an ELCA mission church in Denver, Colorado.... a leading voice in the emerging church movement."
Northeast Guild for Spiritual Formation "...an ecumenical community called to encourage and empower all persons who seek to open to the ever available presence and guidance of the Holy in their lives, by providing hospitality for spiritual deepening and by teaching transformative wisdom and practices."
On Being with Krista Tippett " ...a Peabody Award-winning public radio conversation and podcast....opens up the animating questions at the center of human life: What does it mean to be human, and how do we want to live?"
Patheos Hosting the conversation on Faith: "...an online destination to engage in the global dialogue about religion and spirituality and to explore and experience the world's beliefs. Patheos is the website of choice for the millions of people looking for credible and balanced information about religion.."
Plough "Christian ebooks, physical books, readings, daily prayers and inspiration aiming to encourage, provoke, and transform. ...we offer classics and new titles on Christian living, forgiveness, family and children, the Bible, church community, and social justice, as well as short stories, poems, and devotions."
The Revised Common Lectionary A service of the Vanderbilt Divinity Library. "Scripture texts are from the New Revised Standard Version of the Bible. Lections are from the Revised Common Lectionary Daily Readings."