Children's Church
We welcome children of all ages to our services. They are welcome to stay for the worship service, or to participate in our "Children's Church" which is held in the Parish Hall.
The children begin the worship service with the congregation, and gather near the pulpit for a children's message, a prayer and the lighting of a candle for peace before going into the adjoining Parish Hall. We offer a "one room schoolhouse" program for mixed ages, inspired by the "Godly Play" curriculum of Jerome Berryman.* This may include storytelling, music, drama, crafts, and a light snack.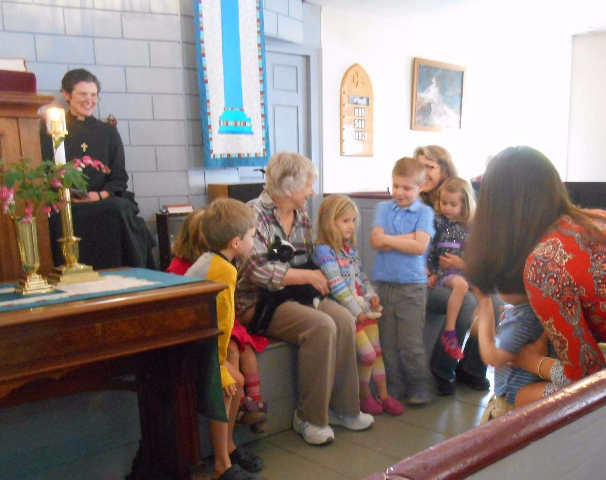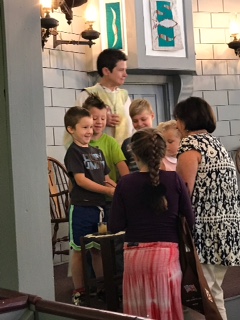 Above, the children's moment and lighting the peace candle, here with guest preacher Kate Braestrup and Children's Church teachers Cheryl Wienges and Pat Shannon.