November 20th Antiques and Gift Show
The Annual Holiday Antique and Gift Show will be held on Saturday, November 20th from 9:00 AM to 2:00 PM in the Community Building located at 18 Searsmont Road, Rt. 173, in Lincolnville Center. The event is sponsored by the United Christian Church (UCC).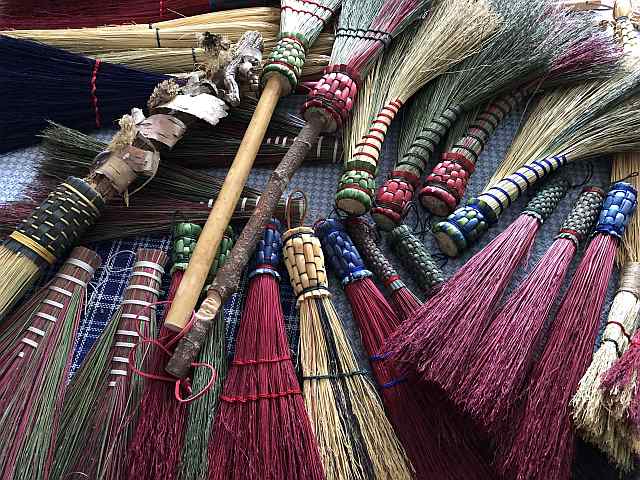 There will be a full array of unique and affordable products including hand knit hats, vintage snowshoes and bamboo ski poles, handcrafted Appalachian brooms (right), holiday decorations, an antique oak chest, an inspirational symphonium, and Roberta's popular jams and zucchini relish and Brittany's pretzel turtles. Take-out refreshments include breakfast casserole and quiche, chili and cornbread, and family-favorites like date-filled cookies and double chocolate brownies.
Event organizers are eager to welcome shoppers after the cancelation of last year's event. For everyone's protection, covid safety protocol will be followed. Masks are required. The Community Building is handicapped accessible with ample parking. For further information call 785-3521. Proceeds from this event will support the ongoing ministries of the United Chrstian Church.
Mary Schulien, event coordinator,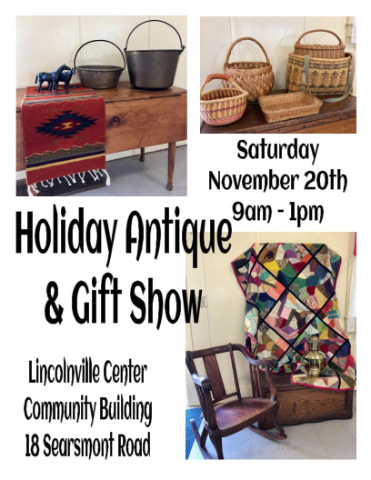 785-3521