Our Pastor
See below for some of the guest ministers who join us on second Sundays.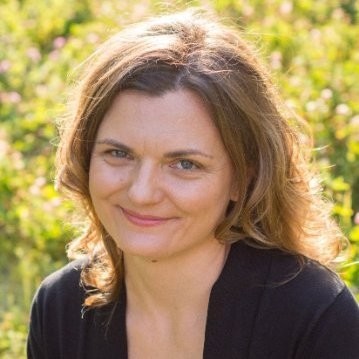 On August 1, 2018, we will be delighted to welcome our new minister, the Reverend Elizabeth D. Barnum, to our church. After the May 20th, 2018 worship service, led by Reverend Barnum, all present voted overwhelmingly to call Elizabeth as our pastor. She accepted the Call Agreement as approved by the Finance Committee.
Originally from Connecticut, Elizabeth holds a B.A. from UNH and a Master of Divinity from Harvard. She was ordained 11 years ago, and has served as a supply pastor in western MA, as an associate minister in RI, as a Full-time Fellow in Melbourne, Australia, and most recently in Grand Rapids, Michigan, where her focus has been religious education and leadership, as well as pastoral care.
The Search Committee reported that Reverend Elizabeth is truly outstanding among all of the candidates received. We found her approachable, very interested in us and our community, and with a heart for pastoral care. Among her many strengths: she is a religious educator across the lifespan, a team player, and a leader; someone who will guide and support each of us in our shared ministries. We found her to be wise beyond her years, energetic, optimistic, and mindful of best practices. And now, she will be returning to her native New England! More information about Elizabeth Barnum can be found on the brochures distributed to members for their consideration.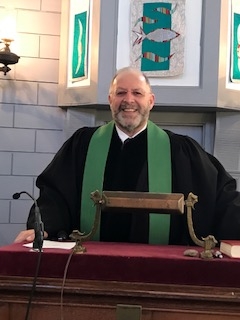 Many thanks to Reverend Richard F. Hanks, UCC, who has been our bridge minister since July 2017, and who will continue to be with us through July, 2018.
Rev. Hanks will be available for pastoral care, conversation, and visitation. He can be reached by telephone at 207-593-8493 (home) or 207-542-2812 (cell); or by email at RFHanks@gmail.com.
We are truly grateful to have had the benefit of his rich experience, his caring ministry, and his insightful guidance during this long year of transition.
Some of the Guest Preachers who join us from time to time:
Rev. Kate Braestrup, Chaplain for the Maine Warden Service
Rev. Mair Honan, Administrator and former minister at the Portland Grace-Street Ministry
Rev. Tom Pike
as well as other clergy and lay leaders
May - July in the pulpit:
May 27 – Rev. Hanks
June 3 – Rev. Braestrup
June 10 – Rev. Hanks
June 17 – Rev. Hanks
June 24 – Rev. Hanks
July 1 – Rev. Hanks -Communion Sunday
July 8 – Rev. Hanks
July 15 – Rev. Hanks
July 22 – Rev. Braestrup
July 29 - Rev. Hanks