Our Pastor
See below for some of the guest ministers who join us twice a month.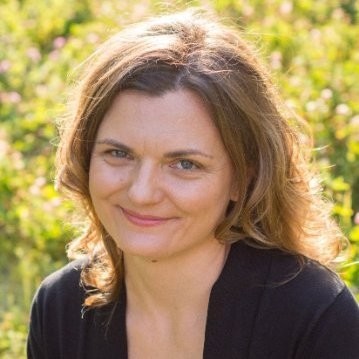 Reverend Elizabeth D. Barnum became our settled pastor on August 1, 2018. Originally from Connecticut, Rev. Barnum holds a B.A. from the University of New Hampshire and a Master of Divinity from Harvard. She was ordained in 2007 and maintains ministerial standing in the United Church of Christ. She has served in associate minister positions in New Hampshire, Rhode Island, Melbourne Australia, and previously in Grand Rapids, Michigan where her focus was education and pastoral care. Prior to ordained ministry, she taught in secondary schools during and after completing the Program in Religion and Secondary Education at Harvard Divinity School. She has been a contributor to several print collections including; Before the Amen: Creative Resources for Worship, From the Psalms to the Cloud: Connecting to the Digital Age, Grand Rapids Grassroots: An Anthology, and Held: Blessings for the Depths. An advocate for comprehensive sexuality education across the lifespan, she has training and experience teaching all age levels of Our Whole Lives. Her passion for movement and living an embodied life fuels her spiritual life and she has been part of the conscious dance community since 2000, trained as a 5Rhythms teacher in 2005 and an Open Floor teacher in 2016. Elizabeth also has training and teaching experience in Godly Play, a Montessori-inspired method of religious education. When she moved to Maine and began her part-time call at Lincolnville, she also began working at a local Montessori school. The combination brings her joy. When not at school or church, Elizabeth enjoys spending time with friends and family, reading, writing, yoga, hiking in the mountains, and walking by the sea.
Elizabeth curates and leads worship most Sunday mornings and welcomes a diverse array of guest preachers regularly to the Meeting House pulpit. She is available for memorials, weddings, pastoral care, conversation and visitation. Call her at 207-230-4037; or email her using this link: Reverend Barnum
Some of the Guest Preachers who join us from time to time:
See the sidebar for upcoming preachers.
Rev. Kate Braestrup, Chaplain for the Maine Warden Service
Rev. Mair Honan, Administrator and former minister at the Portland Grace-Street Ministry
Rev. T.J. Mack
Rev. Jerry LiaBraaten
Rev. Ralph Moore
Rev. Dick Snyder
Rev. Tom Pike
Rev. Nick Davis
as well as other clergy and lay leaders